Creating space for pension funds in African food systems
With many pensioners in Africa taking farming as a second career into which they retire, it makes sense for pension funds to invest in building agricultural markets for the benefit of pensioners. On the contrary, the majority of pension funds including national social security systems in Zimbabwe and other countries are fond of investing in housing construction. Consequently, land that is suitable for food production is turned into residential areas where most of the residents end up with houses but no food.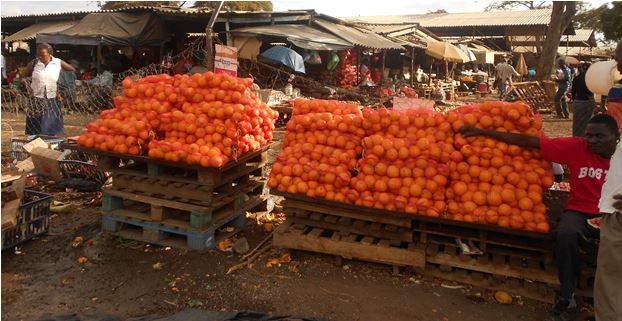 Investing where it really matters
Pension funds tend to have a close relationship with formal banking institutions who end up taking pensioners' funds and investing in areas that are irrelevant to pensioners' ambitions and needs. When pension funds invest in food systems, they should be able to assist in building middle class markets and value chains as part of long-term investment with repayment organized accordingly. They can invest a semi-private market that are not controlled by local authorities so that these markets operate viably.
When pensioners take farming as the next career step, they should have appropriate markets. Since they have mobilized resources while they were working elsewhere, they need a market that can ensure good return on investment. Some have built networks in government institutions, hotels and even foreign markets. For instance, former ambassadors often build market-related relationships in countries where they are posted and should be able to produce for those markets when they retire.
Bringing international standards to local food systems
A market that acts as a holding center before commodities are shipped to foreign countries is badly needed. Given their financial muscle, pension funds like national social security institutions can easily direct funds to setting up such market institutions. Farms or homesteads cannot be used as holding centers for food that is supposed to meet international standards.
Bringing international standards to grassroots and food systems requires significant investment. Farmers cannot take commodities directly from farm to export. There is need for a holding center where aggregation takes place. Mass markets like Mbare in Harare, Casamance in Senegal, Nakawa in Kampala and Kadutu in Bukavu – DRC to mention a few, serve individual consumers, vendors, restaurants, food chain stores, hotels, processing companies and exports.
Once holding centers are set up, it becomes easy to link middle class markets with production zones, stocking what is required by processors, public institutions and export markets. Currently, it is impossible to persuade farmers in high production zones to produce for export when commodities are passing through mass markets that have no appropriate infrastructure and handling facilities. From a commodity mix perspective, more than 80 commodities are too much for one market, especially since at least 50% of the commodities have a 10% market share.
Challenges in characterizing customers
In most cases, it is difficult to characterize customers as they walk into the market. The market should categorize its customers just as hotels are given stars like 5 stars. What is the criteria for categorizing and defining a market? What could be its features, commodities and actors? Which market will a middle-class market serve? Such questions can be answered through collaborative investment. Also critical is the role of religion in food markets. For instance, in some countries like Malawi when religious groups go on religious holidays, the performance of the market responds accordingly.
charles@knowledgetransafrica.com  / charles@emkambo.co.zw / info@knowledgetransafrica.com
Website: www.emkambo.co.zw / www.knowledgetransafrica.com
Mobile: 0772 137 717/ 0774 430 309/ 0712 737 430