Food is more than commodities – it embraces culture and local knowledge
African mass markets are always demonstrating possibilities for reshaping food systems based on the understanding that food is a right not a commodity. While digitalization enables commodification, food is not just about commodities but culture and local knowledge. Food systems are broader than a commodity focus to cover solidarity around food as culture, different ways of food preparation as well as multiple forms of production, harvesting and distribution. When countries and communities continuously get food from corporates, debt increases because they have to continue importing inputs after plundering natural resources in order to get foreign currency.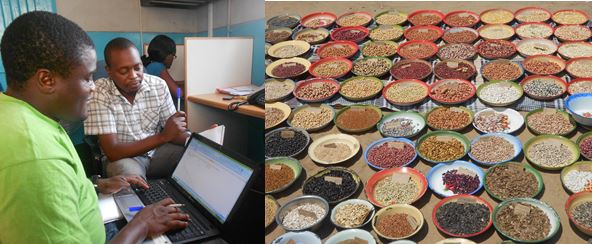 Need to guard against weaponization of finance and digital technologies
In the absence of proper regulations, digitization of entire food systems can be a worrying trend in most developing countries because it can promote excessive commercialization at the expense of people's priorities. Awareness should be drawn to the fact that a combination of finance and digital technologies into digital finance can easily weaponize agricultural finance in favor of cash crops that undermine food security.
It is critical for African policy makers to ensure digitalization is not used to facilitate colonization by coercing farmers to continue producing a few selected commodities for export at the expense of culture and food sovereignty. Corporates are trying to hijack digitalization for profit at the expense of farmers, ecosystems and local knowledge. When corporate power is leading the way, food systems are shifted from control by local people, thus subverting food sovereignty. That is why communities, farmers and traders should be empowered to defend food sovereignty and control over new technologies, including the right to reject or adapt digital solutions.
Value of building people-centered food systems
The COVID19 pandemic has proved that building people-centered food systems and markets is the best way of addressing malnutrition. That is why, across the world, social movements are becoming more aggressive in pushing towards a human rights approach to food sovereignty as opposed to single commodities. While COVID19 has increased the value of protecting the right to food, in most African countries, recovery measures have been directed at protecting agribusinesses such as wholesalers and processing companies at the expense of smallholder farmers and mass markets where they sell most of their commodities.
As if that is not enough, agriculture is becoming too expensive due to the industrialization of agriculture which is pushing out resource-poor smallholder farmers who are increasingly failing to buy their own inputs and control production processes. Food systems that are not working are perpetuating hunger, inequality and malnutrition.
An important component of people-centered food systems is agroecology which is the way to go because it cares for the land and other natural resources which have supported food supply to the majority during the COVID19 pandemic. Agroecology has done much better than the corporate-driven vertical integration of food supply chains which has seen unhealthy food being distributed during the pandemic. For instance, most food hampers have comprised highly processed food that is profitable for corporates to distribute but less healthy. A healthy food stance should have seen most of the food hampers built from diverse food found in African mass markets.
charles@knowledgetransafrica.com / charles@emkambo.co.zw / info@knowledgetransafrica.com
Website: www.emkambo.co.zw / www.knowledgetransafrica.com
Mobile: 0772 137 717/ 0774 430 309/ 0712 737 430