Increasing the capacity of communities to process information and knowledge
One of the reasons why democracy has taken long to germinate in African countries is because ordinary rural people lack capacity to process information from within their own communities as well as information from government sources, from members of parliament, from development agencies and mainstream media. Given that higher quality sense making and dialogue are essential foundations of a functional democratic society, it is critical to educate rural people, who often have limited sources of information, on how to improve their information processing and utilization. This will ensure they are able to detect media bias and disinformation while becoming informed citizens who can make better choices and decisions.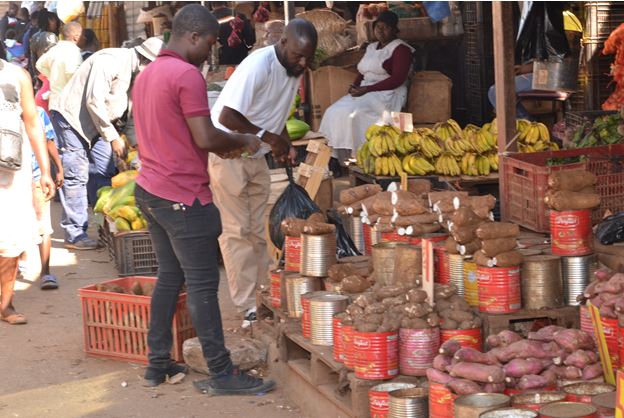 Relationship between information processing and socio-economic inclusion
Rural people's capacity to process and utilize information has a bearing on their participation in socio-economic activities and social transformation. Digital inclusion, financial inclusion, gender inclusion and other forms of inclusion will not achieve intended objectives when the majority of people lack capacity to process information. Besides building dams and irrigation schemes, the best thing development organizations can do is empowering rural people through:
Supporting and prioritizing local leadership, local ownership, and self-reliance.
Creatively tapping into existing in-country resources including local expertise, universities, think tanks, associations, the private sector, philanthropy and others.
Upholding indigenous ways of knowing, doing and identity to enhance the sustainability of development results.
Importance of respecting existing structures and knowledge exchange pathways
In most cases, rural communities already have structures and pathways through which they generate, share information and knowledge among themselves. However, such structures and pathways do not receive policy support in the form of technical and financial resources. All the support goes to formal structures like government departments, elected members of parliament, local authorities, development organizations and the mainstream media as conduits of information and knowledge. As if that is not enough, much of the information generated in formal structures is not simplified enough for use by ordinary rural people.
Low level formal structures mostly generate information for reporting to their higher-level structures with no established pathways for rural communities, who are the sources of this information, to access and use it. A lot of researches are conducted in rural communities but the findings never find their way back to the communities for use in improving decisions and practices. In spite of being rich with indigenous knowledge, rural communities lack actors and support services that can facilitate packaging of this knowledge so that it can be integrated with modern sources of knowledge and information. Another key dilemma is that indigenous knowledge and information have, for a long time, not been considered a resource in rural communities. The only resources prioritized are land, labor, water and man-made infrastructure like roads and electricity. Even if communities are endowed with these common resources, lack of knowledge and information on how to transform these resources for political and socio-economic development has kept communities under-developed.
Platforms for transforming rural communities into active economic participants
Platforms for transforming rural communities into active economic participants are long overdue. Such platforms will increase the capacity of rural people to make sense of complex issues surrounding their communities, country and the whole economy. Ultimately rural people will become meaningful economic participants. Farmers will no longer succumb to predatory practices by politicians, political parties, contractors, financial institutions and middlemen. Facilitating the generation and packaging of knowledge by rural communities will enable them to determine terms of engagement with key economic actors like the private sector, academic institutions and development organizations toward ensuring development becomes sustainable. Ultimately, rural communities will stop looking up to the government, development organizations or politicians for aid in times shocks.
Africa now has many academic institutions but these are detached from communities within which they work. Such institutions should be engines for developing rural communities through helping communities to package and utilize knowledge and information from within and outside their ecosystems. Making sense of existing knowledge and information will enable people to learn from what works and discard some of the practices that have been impeding their development. They will also be able to develop better criteria for electing leaders unlike the current approach where the most talkative people are elected irrespective of capacity to process information and make sense of issues.
Another related challenge is that rural communities have for a long time lacked systems that enable them to review and reflect on their development practices. Much of the learning is generated in pockets of projects mostly by development organizations and academic researchers whose focus benefits their own institutions and mandates. Rural people lack access to lessons generated and documented from their own communities hence in most cases the same mistakes are repeated over years in development models. Once they have their own platforms and information reservoirs, communities will become empowered to reflect, review and refine their own development models instead of leaving outside actors to propose development initiatives for them. Evidence shows that, once outside-initiated projects end, everything stops because the projects would not have been the community's own idea and priority.
Building home-grown economies through ubiquitous digital technologies
There is enormous scope to ride on the proliferation of mobile phones and rising technological literacy in rural Africa to build the capacity of local youths and other actors so that they become content creators and administrators of the local information platforms. The platforms can be set up as virtual platforms able to connect local content with global content. Youth and other local actors like departments of Veterinary Services and Agricultural Technical and Extension Services should be capacitated to collect data for processing into knowledge and information for community development and sharing with potential socio-economic investors.
The platforms will become key drivers of home-grown generative communities supported with facilitated dialogues, partnerships and curated content generated and shared by rural communities. Besides broadening local people's knowledge, this will assist in building a culture of participatory governance that is currently missing in rural areas where people take everything coming from elected officials and mainstream media as gospel truth without questioning or adding value to perspectives.
Information and knowledge platforms will not only expose rural people to ideas from outside but also broaden the democratic space more than current circumstances where rural people are more of passive recipients of information from urban centers and formal structures like elected politicians. It will also empower rural people who depend on agriculture for their livelihood to question various forms of economic injustice that are currently covered up by the mainstream media and politicians. Currently, rural people do not have resilient platforms for uncensored information and knowledge sharing. Building home-grown and locally-led digital platforms will enable rural people to globalize their own content and directly connect their communities with potential global socio-economic investors.
charles@knowledgetransafrica.com / charles@emkambo.co.zw /info@knowledgetransafrica.com
Website: www.emkambo.co.zw / www.knowledgetransafrica.com
Mobile: 0772 137 717/ 0774 430 309/ 0712737430